If you've ever had pest problems with your garden you know how frustrating it can be. While growing indoors certainly lessens the risks, it doesn't completely eliminate them. This is especially true for those of us that hybrid garden, giving our indoor plants some outdoor time in the warmer months. Luckily, there are some easy ways we can help prevent pests. One such way is to introduce plants that deter them. Gardening this way serves double duty; you get both beautiful plants and protection against harmful pests.
In this article, we'll look at 5 such plants. These flowers are perfect complements to a vegetable or herb garden, or just on their own.
We have a similar article that lists some herbs that are good pest repellents. Check it out for more herb-specific suggestions.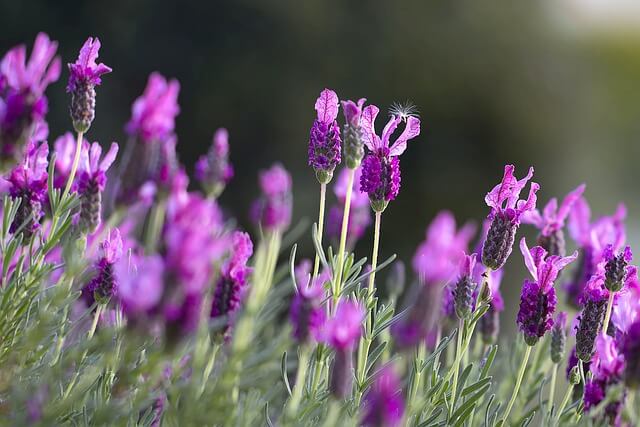 To start, we have lavender. While many of us already love the scent it's also been shown to repel a variety of pests like fleas and mosquitos. The oil itself is a potent repellent, but simply having this plant is enough to act as a deterrent.
Lavender needs a good amount of sun, usually around 3-4 hours of direct light with some in-direct added per day. Lavender enjoys a moderate amount of water and needs to be watered every few days before the soil completely dries out. Overall, it's relatively easy to care for plant that smells and looks beautiful.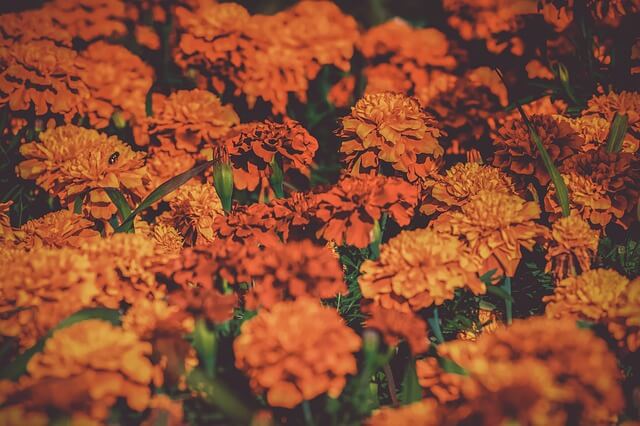 Marigolds are our next plant, and they excel at keeping away aphids. If you have aphid-prone plants, like lettuce or kale, plant a few marigolds around their container to reduce the risk of these pests.
Marigolds do enjoy full sun, so you'll want to make sure that you give them a bright spot to live. They also like to have moist soil, so you'll need to water them every few days. With the proper care, you'll enjoy the beautiful golden-orange flowers of the marigold and also keep your other plants pest free.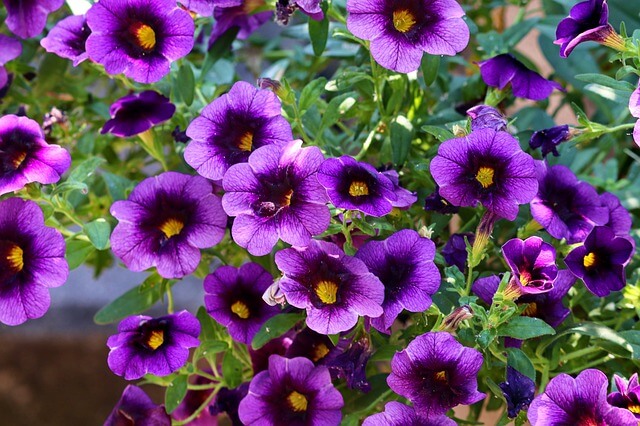 Our next plant not only deters some bugs but can trap others and use them for energy. Petunias have sticky hairs on their leaves and stem that can trap small pests like beetles. These bugs ultimately die, and then are absorbed into the soil as nutrients for the plant.
Petunias also don't necessarily require full sun. While they'll do well in a bright spot, they can grow just as well in partial shade. This gives growers more options in where to place them. For water, they follow a similar trend to the other plants and require moist soil that is watered every few days.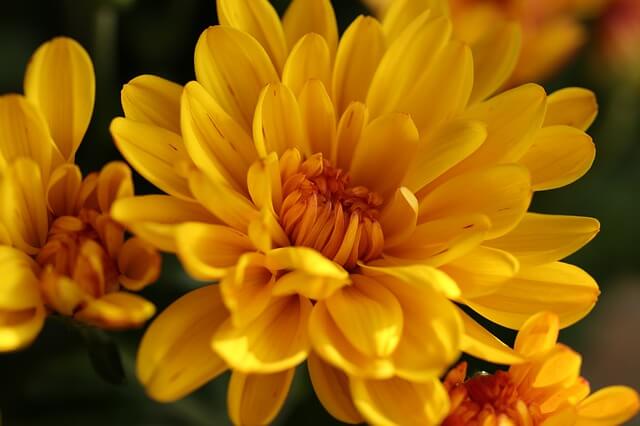 Chrysanthemums are great pest repellents and actually contain a natural pesticide. They contain a chemical called pyrethrin which is used in a huge array of different pesticide products. This natural product works to keep a variety of pests away like flies, mosquitoes, beetles, and more, all without needing to use harmful chemicals.
Mums, as they're often called, require full sun and well-draining soil that is watered every few days. Their beautiful blooms and pest-repellent properties make them an excellent choice for any garden.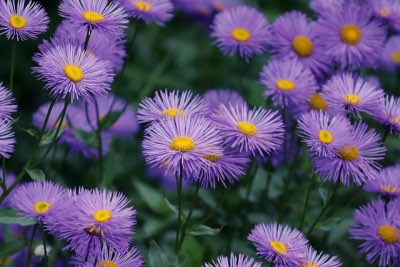 Asters are next up on our list and are a potent pest repellent. They're commonly planted around the edges of vegetable gardens for the purpose of keeping pests out.
Most varieties of asters require full sun, but some can survive in partial shade. Make sure to read the directions for the variety you've purchased. You should also water them every couple of days to keep the soil moist.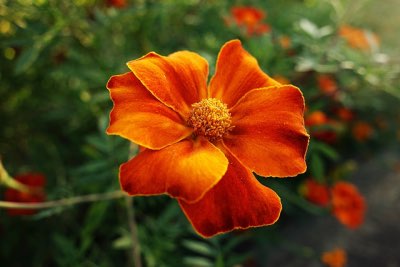 Calendula is another great pest-repelling flower. They're often planted to protect tomatoes but will do just as well with a variety of other vegetables.
Calendulas do well in a little shade as they can be burned out by the hot summer sun. They should also be watered regularly to help protect them from the heat.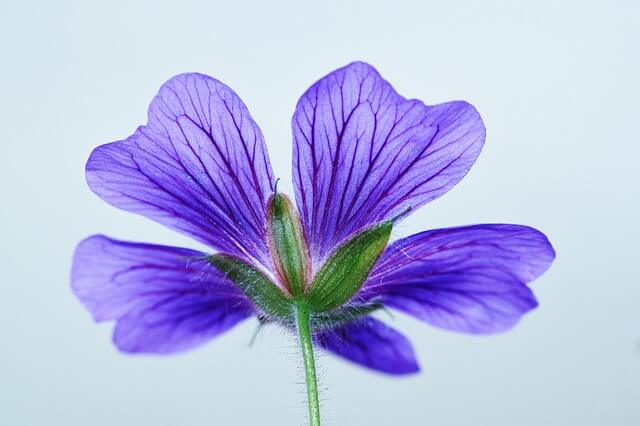 Lastly, we have geraniums. Geraniums are great at keeping mosquitoes away but also are effective against a variety of other pests. Geranium extract is also a popular component of many natural insect-repellent products.
Geraniums need a decent amount of bright light, about 5 hours per day. For watering, they need a bit less than many other flowers. Wait until the soil is dry before watering. They are also not very nutrient-hungry, so only fertilize them on occasion if at all.
Flowers To Deter Pests
If you're worried about pests in your garden hopefully the above flowers have given you some ideas to help stop them. Growing companion flowers is great to keep pests away, and they look gorgeous in a garden. There are many other plants that repel certain pests, so if the above doesn't work for you, do a bit of research to find the perfect plant.
Do you use flowers to keep pests away or as companion plants? Let us know, we'd love to hear about it!