Are you looking for a stylish, comfortable, and secluded place in your home? A garden room can be your perfect rescue place. It offers you much-needed seclusion and freedom from the distractions of home life without ever leaving the comfort of your abode. For those who don't know, a garden room is a separate living area from your main residence. Mainly built with the best quality natural materials, it is designed to last and offer luxury. If you want it to be an addition to your house aesthetic, finding some interesting inspirational garden room ideas is a must. And that's what we are going to help you with. Move ahead into 2022 by making a garden room inspired by any of the following ideas. You will love all of them!
Utilize A Lost Corner of Your Yard
The best way to max out the available outdoor space is to utilize a lost corner. Pair up minimal and modern to create a perfectly fitting garden room. Incorporate a wooden frame, paint it with dark colors and complete the look with floor-to-ceiling glass walls. Decorate it with some indoor plants and comfy sofas to create a light-filled and modern feeling garden room. A yard corner can also be used to mount a contemporary garden room pod to add the futuristic look but it's a long shot.
Create A Glass Garden Room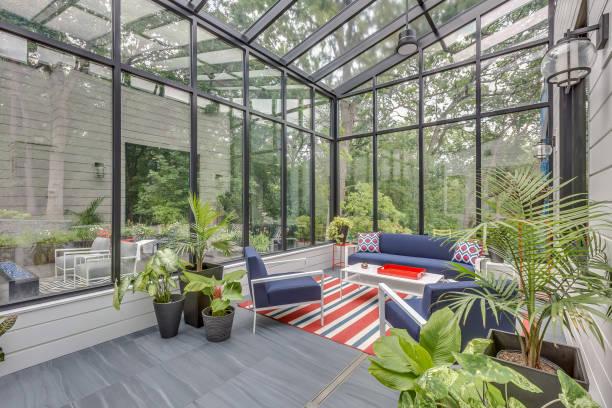 If you prefer enjoying the scenic views without interruption, a glass garden room is your perfect escape. There's nothing quite so chic and studio-esque as a well-designed glass room. It could be a beautiful and productive home office. As you don't want to be cut off from your outside world during work from home, the glass panels let you take in all the natural views from the outside. This majestic design provides years-long protection.
Install A Shepherds Hut
You might be thinking that's too old school! Well, this is not going to be a place looking like a real shepherd's hut. This is a modern take on the traditional huts. If you have got a small space for your garden room, this is the best option for you. Install a small hut that is clad in cedar, snug, waterproof, and insulated with closed-cell foil-backed insulation. Hand-printed fabric walling and selected antiques can be used to add character to the hut. Complete the look with a sweet kitchen, a bespoke bed, a wood-burning stove, and artisan-fitted furniture.
Jazzy And Modular Garden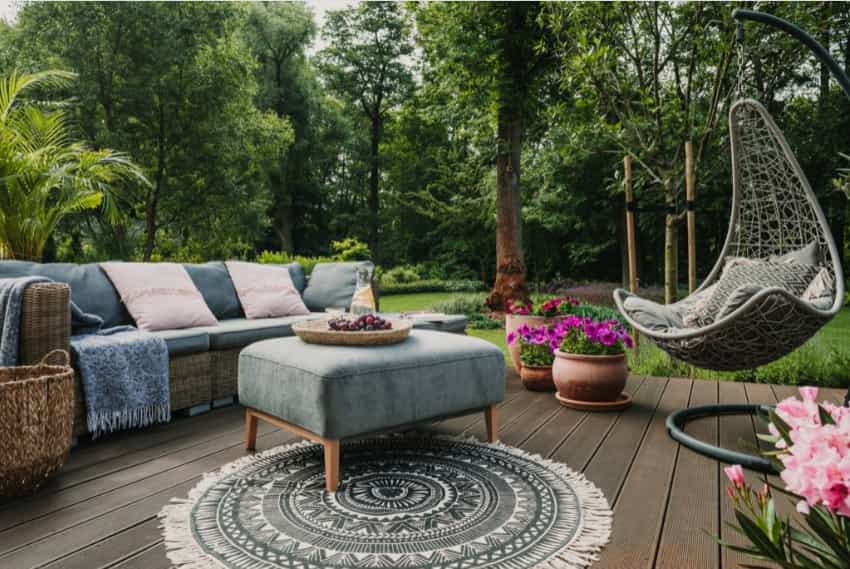 The recent years have emphasized the need for a home office and nothing is better than a garden room. The fun part is that workspaces need not be visually intrusive or even resemble a traditional office. Jazzy and modular structures with cool color schemes can add a fantastic touch to your outdoor office. It adds energy to your work from the garden. Don't forget to add some glass windows to stay close to nature while you are indulged in your work.
Build A Timber Garden Room
Timber is one of the best sustainable materials that can be used to make a garden room. It is a great way to keep the colors of your garden in tune with your outdoor surroundings. You can relax with peace of mind as a timber garden room minimizes your environmental footprint. Get in touch with a professional to choose the best shape, size, and wood type for the construction of your unique garden room. If you hire the same remodeling contractor as you did for your home, it's easier to stay in touch with the aesthetic style of your home. Whether you prefer French doors and double windows, a tiled pitched roof, and painted plywood interior walls – you could experiment with anything.
Make A Kids Play Space
As a mini extension of your home, your garden room can be a safe play space for your kids. Use this as an opportunity to use the upcycled materials to make an adventure-packed room. Stress on introducing more and more colors into the garden room cum play space. The brighter and more colorful options will enhance the ambiance. Children feel rejuvenated amid a joyful environment and feel more connected to nature.
Go For Sliding Doors Luxury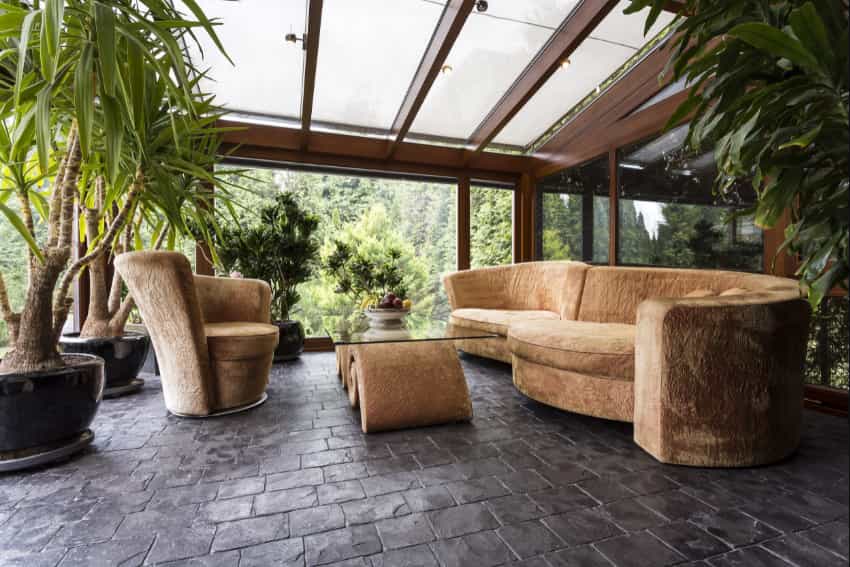 Everything about a sliding door contemporary garden room exudes luxury. Are you up for stylish outdoor living? You can create the swankiest garden retreat from the beautifully refined finish of the landscaping materials and the sliding doors. The stunning garden room interiors will crank up the curb appeal of your house like nothing else. Add the fireplace and a seating area to transform a simple glass structure into an inviting garden lounge. After all, you need a comfortable place to sit and savor a stunning panorama.
Transform A Shipping Container into a Luxurious Garden Room
Are you a fan of the industrial trend? For those who are unfamiliar with the trend, industrial chic is mainly defined by strong, graphic lines and the use of heavy-duty materials. It's easy to create an interesting contrast against the green of the garden with a shipping container. Transform it into a luxurious garden room to add the perfect amount of drama. Seek help from a professional to bring some of that edgy style to your garden. Moreover, a garden room made from a converted shipping container can be easily relocated.
Add A Green Roof
In general, the overall aesthetic and design of your garden room should complement your home design. If it isn't possible to mimic the angles and gradients of your home's roof, consider a lush living roof. Build the garden room roof so that it slopes gently towards the house. The roof must be fully insulated to prevent water leakages. The construction must also be designed to endure the weight of plants and their roots. You'll be able to enjoy the foliage, flowers, and wildlife indoors too.
Creating an outdoor garden room is not an easy feat. It's critical to consider the available space and budget before choosing any of the above-mentioned garden design ideas. Best of luck!
Author Bio:
Charity Prado is a Freelance Writer and CEO of Inside Roof. She always loves to write about the Home Trending Decoration and Remodeling Ideas. In her free time, she loves to watch movies and reading books or online blog to explore more about Cozy Home.